SERVICES
We meet the demands of our customers by providing complementary services designed to help our clients obtain products according to their requirements and technical specifications.
Technical advice
Together with its specialists and consultants, LAROMET meets its customers' demands with professional solutions which can be applied in a diverse manner. Our experience of more than 80 years in the production of copper and copper alloys semi-finished products enables us to provide tailored solutions, thus selecting the best product.
LAROMET offers high-quality and competitively-priced products.
We invite you to consult online our product catalogue.
Our sales department is at your disposal should you need details, technical consultancy and price offers.
Complementary services
We respond to our customers' requests by supplying complementary services which are meant to help you obtain products designed according to your specifications. 
Mechanical processing
LAROMET provides mechanical processing services (milling, drilling, turning) that make possible the execution of parts with a high degree of complexity.
Custom size cutting
LAROMET offers custom size cutting services, according to customer requests.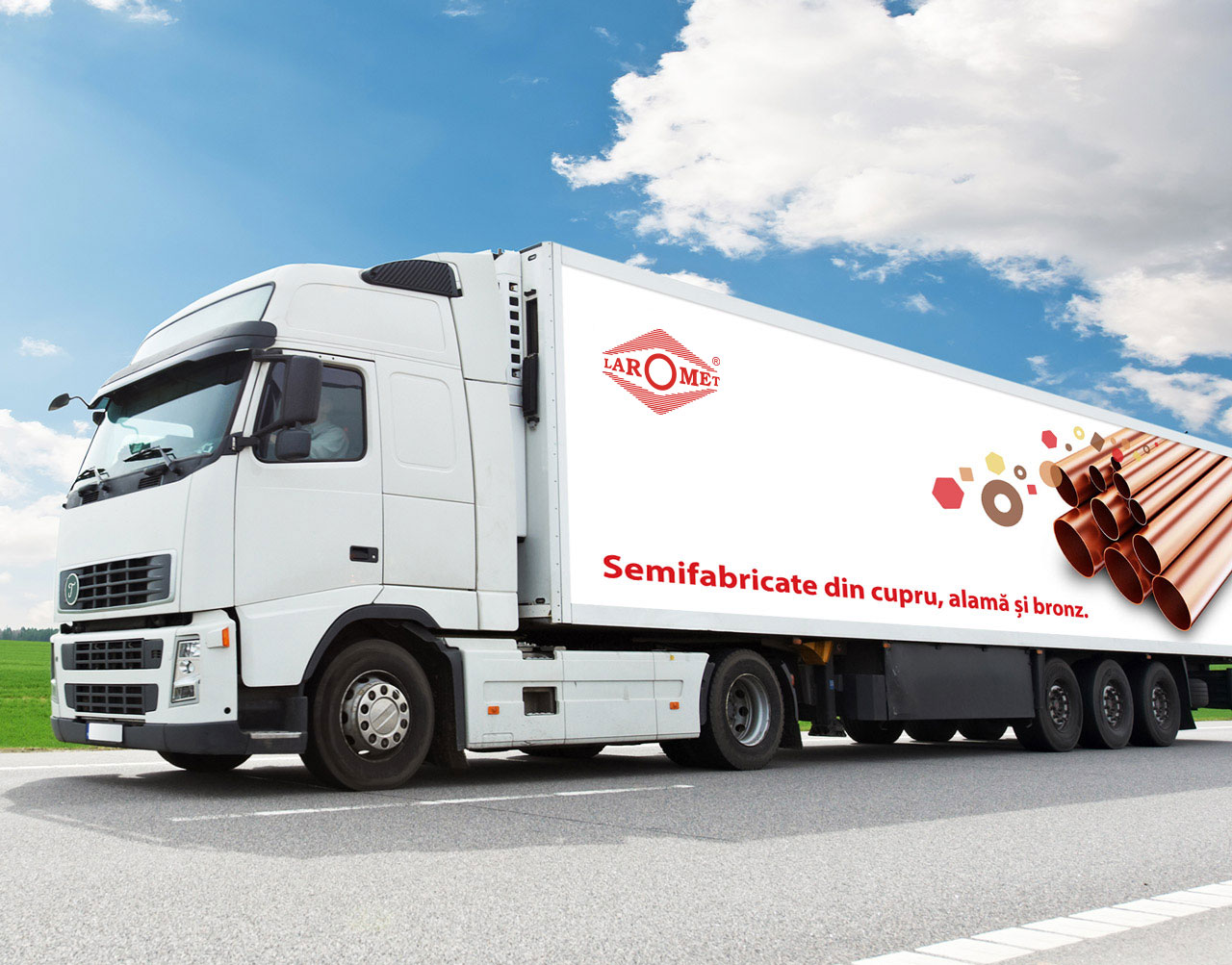 Transportation
We also provide internal and international transportation.
Deliveries are performed promptly from our warehouses in Bucharest and Brasov.
For more information on delivery options, please contact our sales representative:
021 208 5608 | 021 208 5611
sales[at]laromet.ro
Metal mass calculator
The metal mass calculator assesses the metal demand according to your needs.
Details here
Product catalogue
Contains full details on brass, bronze and copper semi-finished products supplied by LAROMET.
Details here