MORE THAN 80 YEARS OF EXCELLENCY AND TRADITION
The largest Romanian manufacturer of brass, bronze and copper semi-finished products.
LAROMET is actively engaged in the market since 1938. Today, we are the largest manufacturer of brass, bronze and copper semi-finished products in Romania. Our customers are actors on the international market.
We have come a long way, paved with challenges and opportunities, and we have learned from them all. We have grown as the market has grown. We have a long experience in processing copper and its alloys, as well as qualified resources gained via our many years of practical experience.
It is certain that in more than 80 years of work, we have come to grasp the market, its needs and its quality standards, thus evolving into a reliable partner for our clients. We maintain longstanding relationships with a large array of customers who are active in different industries. The latter ground their activity on our quality and professionalism. For LAROMET, the priority is to satisfy customers' demands and as such it is permanently concerned with the quality and range of products offered.
At the beginning of 1999, the majority stake was taken over by TRIP MATERIALS AG, so that – due to other private minority shareholders as well – the shares percentage owned by the state has dropped to a little over 18%.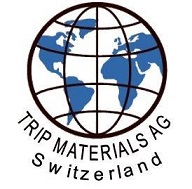 Vision
We assert ourselves through professionalism and product and service excellence, re-enforcing our position with regard to customers' preferences, as we are their first choice when it comes to brass, bronze and copper products. Our wish to grow and perform together has led us to build longstanding partnerships with all of our collaborators which are based on trust, commitment, flexibility and high-quality standards.
Mission
Our mission is to flawlessly respond to our customers' demands through the commitment of our employees, personalized technological solutions to suit each and every client, as well as through the range of products and services provided.
Our priority is to respect our customers' special requirements: products, alloys types, dimension, quantity, delivery terms. The basic model of our business is sustainability. Our attention goes to the sustainable deployment of resources.
Values
CUSTOMER FOCUS
Our customers are "long-term business partners", and LAROMET is a trustworthy partner.
QUALITY
We promote an organizational culture that cherishes quality, and our objectives are founded on these values.
INTEGRITY
Professional ethics and work discipline.
TRUSTWORTHY PARTNERSHIP
The development of our organization is greatly focused on the trust business partners, employees and parties place in us.
ADAPTABILITY, FLEXIBILITY AND INNOVATION
We stimulate continuous innovation, and we therefore structure our organization so as to ensure production flexibility – solutions adapted to customers' requests.
SUSTAINABILITY
82% of raw materials come from recyclable sources.
We wish to reduce impact on the environment.
TEAM
Respect, cooperation and continuous communication.
DIVERSITY AND INCLUSION
We bring together people from different cultural, social backgrounds and generations.